We export many varieties of ornamental fish and Koi fish from Japan to all over the world, and import many kinds of ornamental fish from all over the world.
We have been working in this line of business for more than forty years.
KOI BUYING TOUR
We carry on Koi Fish Tour in Japan. We take customers to Koi breeders all over Japan, for example Niigata prefecture, Hiroshima prefecture and so on.
You can appreciate Koi with your own eyes. We help you with purchasing and shipping your Koi your home safely.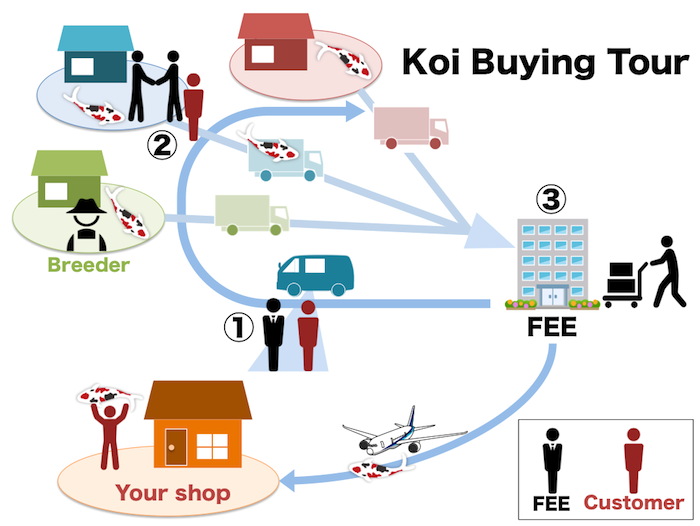 Importing and exporting Koi, Goldfish and Ornamental fish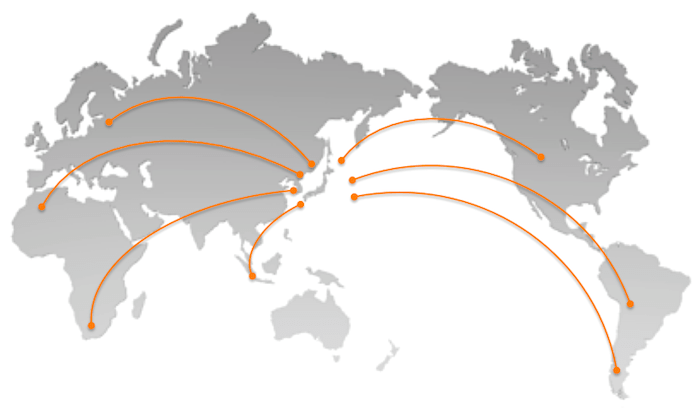 We can export and import fish safely.
We are about 10 mins away from Narita International Airport by car.